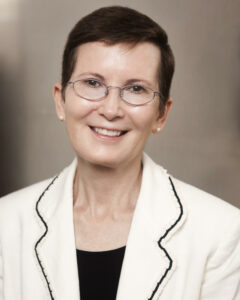 Since opening our doors in 1990, the Woodbridge Dermatology and Laser Centre has provided excellent, up-to-the-minute skin care and a caring approach that ensures you are always fully informed and completely comfortable.
Dermatologist Dr. Gail Nield is a big believer in the idea that "a little can do a lot." Using simple, non-surgical procedures with very little downtime, Dr. Nield helps her patients look better and become happier, more confident individuals.
A STEP-BY-STEP APPROACH TO EACH PROCEDURE
Whether you're looking for a specific procedure or just want to look or feel better, Dr. Nield offers an approach that helps you fully understand your options.
Dr. Nield meets with you to discuss exactly what you're looking for, and to formulate a plan for care. She offers suggestions that will help you achieve your goals, and provides you with reading materials to help you understand all your treatment options.
Once you have read the information, you can book a follow-up appointment to review those treatment options. Dr. Nield then creates an individualized treatment plan for you. Patient satisfaction is her main goal.
She will implement your treatment plan, providing the latest procedures and using the most innovative, proven products.
After the treatment, you'll come in for a follow-up visit, where Dr. Nield encourages feedback and answers any questions you might have.
PROVEN PRODUCTS AND PROCEDURES
Dr. Nield makes it a priority to continue her medical education so she can keep up with all the latest innovations and techniques for high-quality rejuvenation and skin care.
The clinic only offers the best skin products, and procedures that have scientific backing and proven results. If a procedure is not in your best interest, we will tell you. And we will never exaggerate the results you should expect from a procedure. Our mission is to treat every patient with honesty, compassion, and integrity, and guide you through a range of options to help you decide what is best for you.
The Woodbridge Dermatology and Laser Centre, run by cosmetic dermatologist Dr. Gail Nield, offers excellent medical care for your skin in surroundings that will make you feel comfortable and secure.
Since opening in 1990, our clinic has had a unique approach to caring for you and your skin. To us, you're not just a patient. You're a partner in your own care. That's why we make sure you always understand every part of your procedure, every option, every benefit and risk. We do everything we can to see that you're fully informed and comfortable with your care.
Our caring approach has its roots in Dr. Gail Nield's unique background; she started her medical career in nursing. As a nurse, it was her job to explain medical terminology to patients, help them completely understand a procedure, and make them feel secure. This background has enabled her to become an interesting hybrid – a skilled doctor with the bedside manner and caring touch of a nurse. Patients never feel intimidated by her. She is approachable, easy to talk to, and will always make herself available to answer questions. Many patients have even observed that she has a gentler touch than most doctors – after she does a procedure, there is often less bruising and less discomfort. If you would like more information about our clinic or Dr. Nield, please feel free to contact us any time. We would be happy to answer any questions you may have.
Dr. Gail Nield has been practicing dermatology since 1989. In 1990, she opened the Woodbridge Dermatology and Laser Centre, a successful and highly respected clinic that specializes in cosmetic dermatology.
Dr. Nield initially received an undergraduate degree in Nursing from Queen's University. She worked as a nurse for Health and Welfare in Moose Factory, and as an ICU nurse in St. John's, Newfoundland. It was in her career as a nurse that she developed her considerable ability to put patients at ease and explain their care to them simply and reassuringly. After she entered medical school at Memorial University, she continued to work part-time as an ICU nurse.
Dr. Nield completed her residency in Dermatology at the University of Toronto. She is a board-certified dermatologist in Canada and the United States. Dr. Nield's skills as a dermatologist make her uniquely qualified to rejuvenate skin, since most cosmetic surgeons do not actually specialize in skin. She is well versed in a wide range of skilled techniques that are at the forefront of cosmetic dermatology. Her combination of nursing experience and medical knowledge allow her to help patients with a unique blend of warmth, sincerity, and ability.
Continuing medical education is very important to Dr. Nield. She is both a dedicated teacher and an avid student. She has been a lecturer for the University of Toronto's Department of Medicine  and was a clinical staff member at Wellesley Hospital's Department of Dermatology, where she taught students and worked in the out-patient dermatology clinics. Dr. Nield has been a guest lecturer for the Haiti Medical Education Project for many years. This project was established after the devasting earthquake in Haiti in 2010, to provide ongoing medical education to Haitian medical students and rural physicians. Dr. Nield takes part in delivering real time on- line, dermatology lectures on a regular basis, using her vast experience of Haitian skin diseases. She has volunteered in Haiti for decades. Dr. Nield attends many professional meetings and conferences locally and internationally, where she keeps up to date on the newest and most innovative techniques in a rapidly developing field. 
Dr. Nield drives innovation in her field. She was the first dermatologist in Vaughan to offer leg vein injections and has expanded her phlebology practice with newer techniques such as foam sclerotherapy. She was the first physician in Vaughan to offer laser hair removal and remains at the forefront of laser technology. She has become one of Canada's top Cosmetic injectors and has been acknowledged as an expert in the field. She is constantly updating her knowledge with new techniques for different skin conditions. 
Dr. Nield is a leader in mesotherapy and lipotherapy and was one of the first physicians in Canada to offer treatments for localized fat deposits.
Memberships:
The Royal College of Physicians and Surgeons of Canada
The American Board of Dermatology
Canadian Dermatology Association
American Academy of Dermatology
Ontario Medical Association
College of Physicians and Surgeons of Ontario
Dermatology Association of Ontario
Toronto Dermatology Society
Atlantic Dermatology Society
International Society of Dermatology
Global Health Dermatology
Health Volunteers Overseas
Canadian Laser and Aesthetics Specialists Society
International Meso-Lipotherapy Society