During my 3 weeks in Haiti this summer, I had a few projects that I wished to work on, as well as seeing patients in the clinics and wards and teaching.
My First Project:
1: Introducing a new lab test to the staff at Hopital Bon Samaritain (HBS) in Limbe, Haiti
Many skin diseases look alike and any lab tests that can aid a physician in making the correct diagnosis, would be of great help. I created a Power Point presentation on how to perform a simple KOH (Potassium Hydroxide) lab test for fungus.
I arranged for extra learning sessions here in Canada at Gamma/Dyncare Labs in Brampton, Ontario. The microbiology staff was very eager not only to teach me how to prepare the skin specimens and view the slides with a microscope, but allowed me to photograph them, performing each step of the procedure. They gave me extra supplies to take with me to HBS.
I had a bilingual summer student,translate my talk into French. I brought USB keys for the medical staff with the talk on it, as well as printing out hard copies in French and English.
I taught the HBS staff physicians how to properly collect the skin scrapings.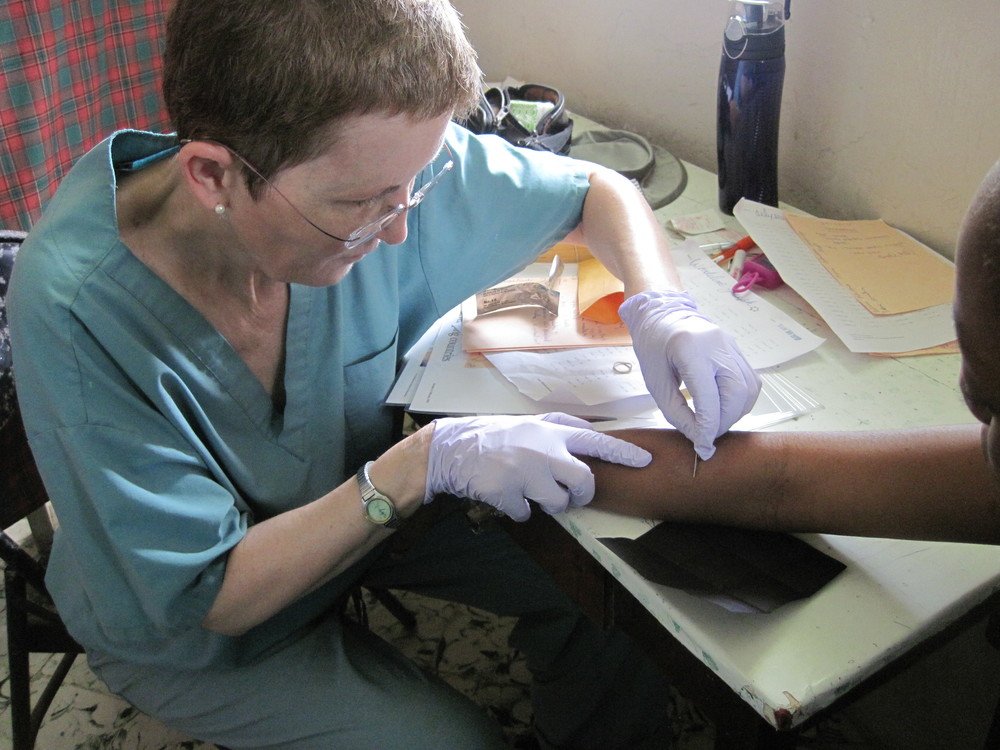 I then collected a number of specimens and brought them all to Zo, head of the lab at Hopital Bon Samaritain.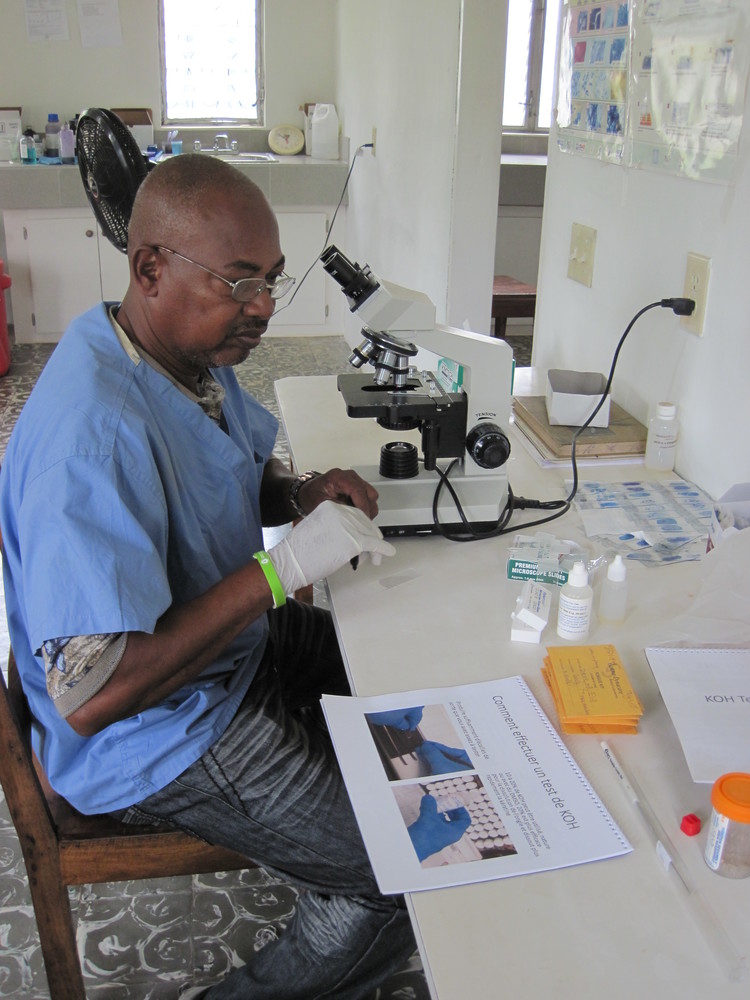 Here, Zo is following the protocol as outlined in the booklet that I had prepared. Zo had studied this procedure in the past, so he was able to teach me a few things!
Zo was able to easily identify whether fungi were present or not.
Based on the results, we were able to confirm if patients needed antifungal medications.
For widespread tinea corporis (Ringworm) patients may need 2-4 weeks of Griseolfulvin by mouth, so in cases where the diagnosis is not obvious, doing a KOH test will be very useful, ensuring the patient has the correct treatment.
I hope to continue with this project next summer. I have left enough supplies to last the year. The physicians are often very busy and they may not have time to do the test, so I hope to review it with them next summer.
2: Medications can be expensive and I have developed an interest in how to prepare topical medications in tropical countries. Using inexpensive raw materials purchased here in Canada, I was able to utilize established protocols (Dermatological Preparations for the Tropics, 2nd revised edition, Peter Bakker et al, The Netherlands). I then worked with the pharmacy staff and Shawn to adapt the drug preparation to the conditions at HBS.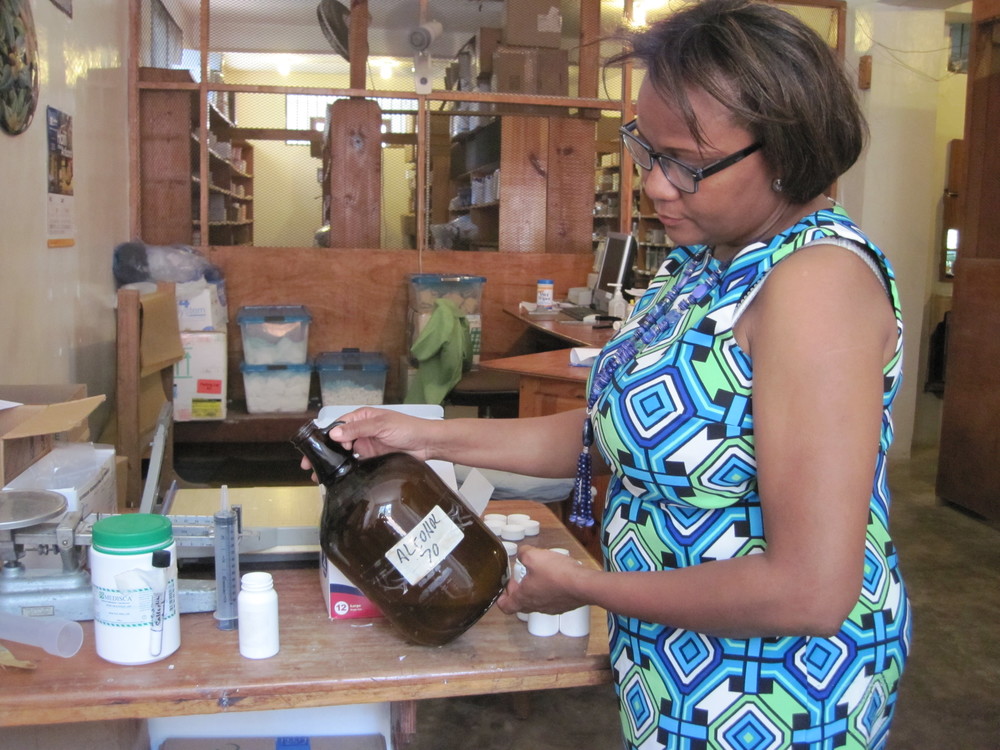 We successfully produced Gentian Violet 0.05% solution, useful for yeast infections and herpes infections. This drug is already on the HBS drug formulary, but procuring it can be difficult, so it is not always available. Now, HBS will be able to produce this medication on an ongoing basis. The total cost is approx. 44 goudes, includes cost of container.
We also produced Salicylic Acid 5% solution which is a good topical treatment for acne and folliculitis. The total cost, including the container, is 35 goudes. As a dermatologist, many teenagers and young adults see me for acne and it was great to be able to offer them an affordable treatment.
I hope to continue producing more topical medications during my future visits to Hopital Bon Samaritain.
I am already preparing for next year's trip to Haiti.
3: Images from the hospital this year.